Homeowner in Shelby Township, Michigan, hired JJW Brick.com to repair their brick paver patio. Problem: Due to the lack of base material and compaction rate, the brick pavers began to settle and sink in a few areas. This caused water to pool up in low spots and eventually begin to form moss and weeds. Below are the 3 steps we took to repair this problem.
Step 1 – Pull up areas where brick pavers have settled and clean off pavers for re-installation.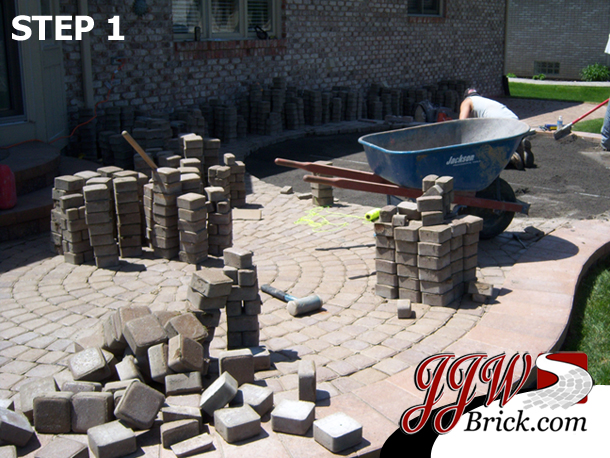 Step 2 – Add slag sand, screed for a level base, re-install pavers, and compact to eliminate any uneven pavers.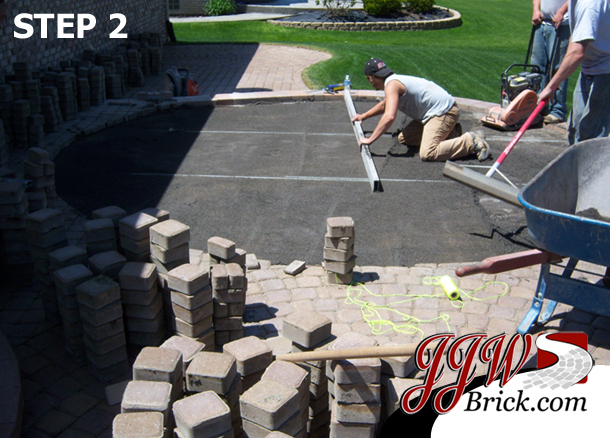 Step 3 – Powerwash, re-apply sweeping sand, and seal the brick pavers.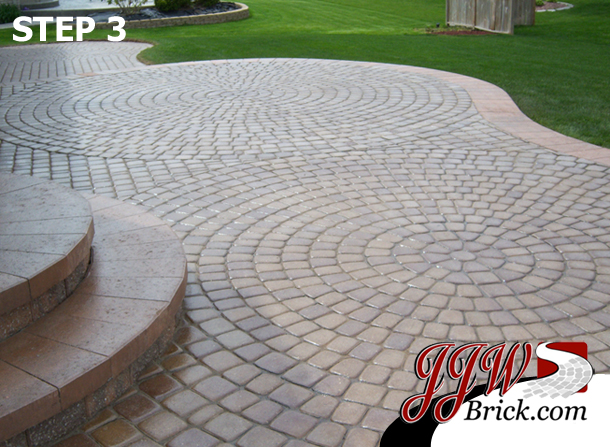 How can this be prevented?
This seems to be a common problem and concern among homeowners. The fact is, it all starts with the base material. There must be a solid 21AA crushed stone based compacted every 3″ to 4″ until proper height is reached. After that, there will be a 1″ layer of fine slag sand to provide a level laying base for the pavers. Polymeric Sand can also help with moss and weed prevention.
Contact JJW Brick.com to Learn More. 586.634.9928