JJW Brick.com is your professional brick paving & landscaping company serving Macomb and Oakland County Michigan. Our team consist of landscapers, brick paving installers, and landscape designers providing solutions for new residential home sites and landscaping renovations. Since 1993, We have been perfecting landscape design and installation techniques that has given us a reputation for providing quality work. Through hands-on experience, and continuing education, JJW Brick.com has become a leader in the landscaping industry. As a professional landscape design and installation company, we have the knowledge and vision to create beautiful landscapes that our customers can be proud of. We are very passionate about our work, and enjoy the challenges that every new project brings. With over 17 years of industry experience, our customers can be assured their landscape project will be handled with complete professionalism.
Personalized, Friendly Service
What sets us apart from our competition is the relationships we build with our customers. We know that your making an investment to your home, and we understand that adding the right touches can instantly increase your homes value. We always customize our landscape designs to complement the style of your home while also keeping your budget in check. We work closely with you to ensure the best results!
Our Business Values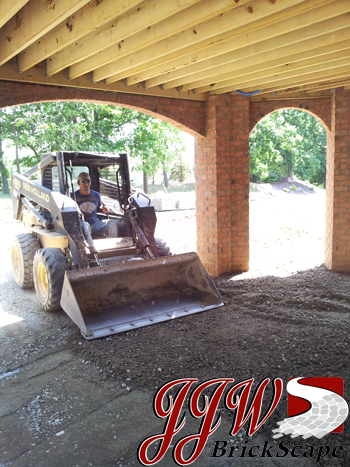 1. Always do what we say.
2. Provide the highest level of quality craftsmanship and customer service.
3. Complete all projects in a timely & professional manner.
4. Keep job site clean and safe at all times during project construction.
5. Exceed Customer Expectations!
Call Today for a Design Consultation!
1-800-Brick-Pavers