Brick Paving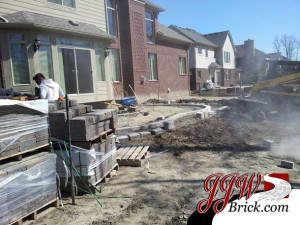 Brick pavers offer a variety of patterns and colors that add to the character of any home. They create style, color, and vitality with eye-catching patterns. They provide value as a durable yet low maintenance surface for a brick paver patio, brick walkway, driveway pavers, pool decks, and porches. Brick pavers are stronger and more durable than any other common pavement surfaces. Brick pavers will not crack and can be easily repaired while still maintaining their original appearance. Concrete pavers beautify residential home sites with a high-end look at a modest price. They are practically maintenance free making them the number 1 choice among homeowners today.
Our Brick Paving Installation Services:
Paver Patios
Paver Walkways
Driveway Pavers
Brick Porches
Pool Deck Pavers
Brick Paver Lighting

Landscaping Design & Installation
The perfect complement to any home. With a custom landscape design to fit the style of your home and the installation of fine plant materials, you will have added instant curb appeal and a great sense of value. Landscaping brings character to your home and provides a finished and inviting look. Landscaping also provides warmth to your home and helps to reduce your energy costs.
Our Landscaping Services Include:
Retaining Walls – Brick Pillars
Brick Steps – Fire Pits
Natural Stone – Boulders
Tree & Shrub Installation
Topsoil – Mulch – Stone
Landscape Lighting
Sprinkler Systems
Brick Paver Repair, Cleaning, and Paver Sealing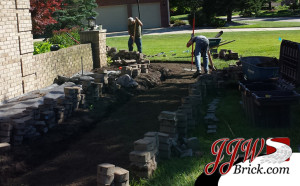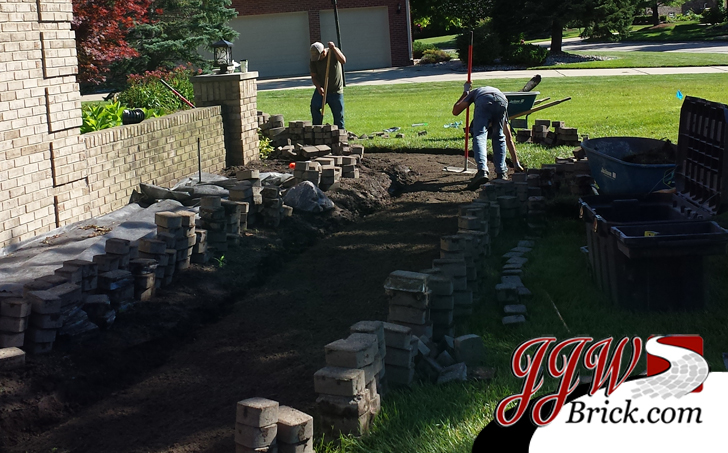 One of the advantages of installing brick pavers for your patio, walkway or driveway is that they can easily be repaired or replaced without a noticeable difference. Matching our repair service along with our paver sealing process will help to restore your brick paver patio, walkway, pool deck, driveway and/or courtyard to a like new appearance, while at the same time protecting your investment for years to come.
Our Paver Maintenance Services Include:
Repairing paver patios, walkways, driveways, porches, courtyards, and pool decks.
Brick paver step repairs – rebuilding of brick steps to make them safe and up to code.
Retaining wall repairs – re-leveling of retaining wall blocks and garden wall stones.
Cap Cutting – closing the gaps between each retaining wall to provide a tighter fit.
Power Washing and Cleaning of Brick Pavers
Applying Polymeric Sand to Brick Pavers
Applying Solvent Based Paver Sealer
Request a Quote Today!

1-800-Brick-Pavers