Simple Landscaping Ideas for Your Home
If you are getting bored with the way your house looks, then maybe it's time to try something new. You have no idea how much planting a shrub or installing some brick pavers can do for you and your house. In fact, there are a lot of simple landscaping ideas that you can take note of and that you can imply in your own place.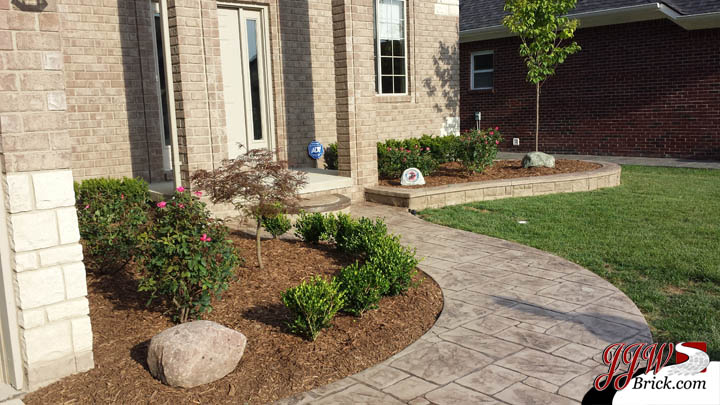 Here are some of them:
Planting some flowers or shrubs near your front door – You can do this for each side of the door (left and right). This will give the house a cleaner, more livable look. Plus, flowers and shrubs are always two of the best things to add to a house since they are colorful and not hard to maintain.
Adding some steps onto the door wall in order to lower the height of the patio – If you have a patio, then this would be best because it will beautify the place and give your patio and your house a whole new look. By adding some steps to the door wall, it seems that your house is elevated which is a great aspect of design these days.
Building a brick patio – Brick Patio Macomb MI is truly top on the list of simple landscaping ideas because it easily beautify's a place and gives your patio and your house a roman feel. Add some lounge chairs, tables with umbrellas, and your patio will surely be a relaxing place.
Adding stones/pebbles to your paver patios – Stones and pebbles can easily accentuate the space that they are placed on because you can arrange them in any way you want, and you can also place them around pots filled with flowers or any ornamental plants you have. A brick or cobble-stoned walkway – This gives your house a more sophisticated, elegant feel. Plus, bricks and cobblestones are very reminiscent of Paris.
Add some variety to your garden by planting different kinds of plants – Some roses here, ferns there, maybe some bonsais…What matters is that there is a variety in order for your garden to not look boring and for it to be something worth seeing.
There you go. Plants, stones and bricks are basically what makes up simple landscaping ideas. Keep this in mind and you will surely be able to beautify and improve your home in such a way that people will admire and appreciate it.
Need More Landscaping Ideas?
Call US @ 1-800-Brick-Pavers